"It's just so much to do!" - Wiki Wrap Up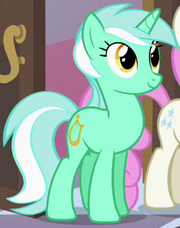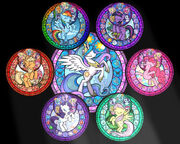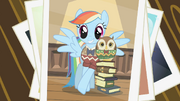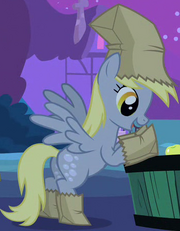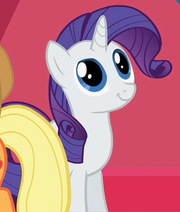 Bio/ramblings
Edit
(Note that all of my ramblings can quickly become out of date, even something as important as my user page. Not that anyone would ever read all of it anyway. Blarg.)
Ohai! :D I'm a 19-year-old male(-ish) person from Pennsylvania (though I go to college in New York). I don't go in the chat, but I'm in the (no longer official) IRC channel. I'm often online at strange times, and my time availability/wiki commitment level tends to fluctuate.
Please leave a message on my talk page if you need to reach me (including if you undo one of my edits, because I need to know if I make a mistake), because I won't always see everything anymore. My level of presence can vary a lot. I will still work on improving things as much as I can, but there's so much to do and bad contributions keep stacking up. And then sometimes I slip back into being super-active...can't help it. But that seems to exclude doing anything else so I need to stop it.
I like to "monitor everything" (as much as possible) and go through special pages for other things to clean up or organize, as well as fix up anything else I notice (other projects/notes can be found in my sandbox). When I upload better versions of files, I will usually try to find the exact frame at which it was taken (unless there's a nearly-identical better one nearby -- one with more eyes open when appropriate, for example). I was on Image Control from 7/7/12 to 8/27/12 (when it was superseded by admin status) and enjoy helping to keep the wiki's extensive file namespace organized. I have been an admin since 8/27/12 so I can delete/restore and protect/deprotect things, edit pages that only admins can edit, etc. myself as well. I also have a bot account, Lyra Botstrings, that I use for various tasks (most of them semi-automated using AWB) that would otherwise flood Recent Changes. I will also very rarely use the account for manual edits when necessary. Also, I detest making multiple edits when it could be done in one because it creates unnecessary multiplication on RC, page histories, and contributions; I bet I'd have up to 1.5x my contributions if I didn't have the experience I have with using wikis well.
I use non-color-corrected 720p iTunes videos for the first two seasons, and currently color-corrected (i.e. more saturated, 'richer' colors, though there are subtler differences and many different sources) 720p iTunes videos for season 3. I like to upload better-quality images, especially when the old versions contain logos and other junk or are low quality. Since I often go frame by frame, I encounter many amusing faces and poses, as well as animation errors, though I don't always upload what I find or add it to Forum:Speculation/Animation. As can be seen below, I'm easily amused by a great volume of the images, quotes, and scenes in general of the show. I also like to help keep galleries organized and high-quality, among other things.
I try not to respond to all the dumb or random comments people leave on pages, but when it's so easy and they're so silly it's often hard to resist. There are also good comments too sometimes, which is nice. I check through all of the changes made on the wiki when I can (since no one can monitor all the time and there are many contributions that need to be fixed), but this can be very time-consuming. I can sometimes randomly have a lot less time available (or simply want to focus a day on other things), so I can't always keep contributing at the same rate, even when I would like to.
I am a bureaucrat and active editor on the Cyber Nations Wiki (though that activity has mostly been shifted here when I focus on wiki activities) and am quite experienced with all things Wiki, so I'm happy to help anyone with wiki stuff. Especially templates; I love making those (see {{nameconvert}}, {{fixed image}}, {{Appearances}}, and others, as well as my subpages), so let me know if you have a request or anything. My main goal is to make ones that are hopefully useful, and have fun with it as well. I'm also pretty good with HTML, CSS, some experience with Visual Basic, and more to come as I started a Computer Science degree in fall 2012. New: Python - I've already made many useful functions, so feel free to ask if I can help you using one; I've applied them to various aspects of my editing (and helping overall organization) so far. I'm also slowly trying to get into JavaScript/jQuery and have successfully written/started a few small utility functions for the wiki/myself so far. I'm also better at English spelling and grammar than most people are, unfortunately.
I started watching the show in mid-June 2012 (after I was reminded by this song that I wanted to try it out during summer vacation because I had heard so much about it), and finished watching the first two seasons within a week. I like it a lot and love the characters, humor, music, innocence, etc. I usually don't or can't pick favorites (aside from my favorite being everypony and everything). I have just about fully embraced my new life as a pony. Erm, I should stop now before I start rambling and making less sense (which I tend to do). Well, feel free to leave me a message, and may the force be with you. Err, I think I need a more relevantly-themed way to say that. May Celestia be with you? And Luna too.
Desktop backgrounds I have used: awesome KH crossover, the map of Equestria, warning: pony content, best pony dial, Luna and Celestia, Heroes. Unfortunately, the size ratio is often wrong for my screen (1280x1024), so I have to find a background color that matches as well as possible. Feel free to link me to other good ones. I also found a pretty good Firefox persona to use, so I can take ponies with me everywhere :P. I also use Ponyhoof to ponify Facebook, and it is yet another totally awesome thing. Lastly (I think), I'm using an iTunes skin.
I've been keeping up with the Japanese broadcast; I like it a lot so far. Also, PONIES the Anthology II is awesome if you have an hour and a half to spare (if not, the first one [clean version] is just as awesome). I watched the whole thing, but skipping around from 00:02:15 to 01:05:30 works best (or see the table of contents). I also enjoy Friendship is Witchcraft; my favorites are episode 8 (excellent stuff) and episode 5 (<3 Sweetie Bot), but all of them are good (and crazy). And the songs are quite good; my favorites are "Gypsy Bard" and "It'll Be OK". But everything they've done is super-ultra-extreme-awesomazing. And for some more awesome, TF2 seems to be a popular crossover; currently Over a Dispenser is my favorite video and Sandviches! is my favorite song. And of course, there's tons of other great fan-made stuff everywhere, too much to mention. I have many awesome pony songs, and always looking for more! :D Currently I believe Odyssey is an underappreciated artist of great music, and not only pony-related ("Gone" is pretty much my favorite song ever). I sometimes put other fun pony stuff on my Likes. A list of pony music I have can be found here. Also, I've been reading every post on Equestria Daily since I discovered that they always post great stuff. So much stuff. And now I'm way behind, which I hate, and will have to catch up on months of old posts sometime.
Etc, I'm sure there's always more that could be said (in addition to this excess of rambling). My main sandbox page contains a list of personal projects I'm working on when I can (and a ton of other random stuff, plus there's more in my personal notes documents). Also, check my Last.fm profile if you use it :D. Pony playlist link is above.
And now I'm also working on collecting merchandise. Will be a pretty slow pace (i.e. mainly Christmas gifts and such) until I actually get a job, except for the major shopping spree I just had. Or any more I do because I can't resist. As part of that purchase I bought one pack of the trading cards and I got a foil Celestia in it. So lucky. I think that's my favorite card currently.
Please try to excuse any rudeness I display; at least, please don't automatically take it as expressing frustration or dislike directly at anyone. I simply get really into editing the wiki and I have some kind of OCD with keeping everything organized, accurate, as high-quality as possible, etc. Not to mention how annoying it is to have to undo and fix bad contributions all freaking day. So I get annoyed when people mess up my perfect vision, and I can spend so long editing that sometimes I get in a bit of a foul mood. I don't mean to discourage contribution or anything, and people don't really need to be held up to my excessive standards. I give myself so much to do, such a ridiculous amount that I keep getting frustrated at how little progress I make. Compounding these things are some other mental/personality oddities I have. Hopefully I will be able to resolve my issues, for the sake of myself and those around me. Anyway, don't take anything I say when I'm in OCD or elitist mode too seriously.
List of pages
Edit
Talk pages | Editcount page | Log stats | List of my blog posts | ...
Other random FiM stuff
Edit
These are filled as I find/remember stuff. And will be organized some other time. See, I just love so many things in this show, that this section just keeps on expanding. It'll probably stop sometime, once I've entirely gone through every episode, but then there will be new ones. And it will be too late. Nothing can be done.
Oh gosh darn it, Party of One just spoils everything. I can't put the entire episode in here. I dunno what to do.
Addendum: the first episode's introductory storybook sequence. I really love the art style, the narration, everything. I set up that part of the gallery all nice-like.
Quotes I like
Edit
Twilight Sparkle: Gee, maybe her name should be Princess Demandy-Pants.
— A Canterlot Wedding - Part 1
Lyra Heartstrings: I love them.
— A Canterlot Wedding - Part 1
Pinkie Pie: And then I said, "Oatmeal? Are you craz–" Oh.
— The Ticket Master
Twilight Sparkle: Call me silly, but I think this whole hero thing might be going to Rainbow Dash's head.
Pinkie Pie: You may be right...silly.
— The Mysterious Mare Do Well
Twilight Sparkle: Yesyesyesyesyesyesyesyes [...] yesyes, yeeees!
Cherry Cola: Uh, are you okay?
Twilight Sparkle: [giggle] Um...yes.
— The Cutie Mark Chronicles
Pinkie Pie: Now we just need to find out who done it.
Twilight Sparkle: You mean, "who did it."
Pinkie Pie: Exactly. Who did-done-dood it.
— MMMystery on the Friendship Express
Pinkie Pie: This is Pinkie Pie, your official puh-eye in the sky announcer.
— Fall Weather Friends
Pinkie Pie: You'd better think before you laugh at the Pink...ie Pie!
— The Return of Harmony Part 2
Twilight Sparkle: Fine.
Apple family: [cheering]
— Friendship is Magic, part 1
Pinkie Pie: Don't forget your party hat, Forgetty Forgetterson!
— Call of the Cutie
Pinkie Pie: [to Twilight] You really need to get out more.
— Sonic Rainboom
Pinkie Pie: I'd say it's more of a fracas than a ruckus.
— Read It and Weep
Twilight Sparkle: Cutie Pox: This puzzling pony plague afflicted a population of ponies back in the paleopony period.
Spike: Say that ten times fast.
— The Cutie Pox
Scootaloo: What are you, a dictionary?
— The Return of Harmony Part 1
(to Sweetie Belle)
Family Appreciation Day
(to Apple Bloom)
Referenced again in One Bad Apple
Applejack: Thanks to Fluttershy's freaky knowledge of sewing.
— Suited For Success
(that's about what I thought when she had that fashion rant :P)
Princess Luna: 'Tis a lie! Thy backside is whole and ungobbled, thou ungrateful whelp!
— Luna Eclipsed
Pinkie Pie: Oh, and Twilight, you shouldn't hit the books. You should really just read them.
— Party of One
Twilight Sparkle: I can't decide!
Spike: Twilight, he just wants to take your order.
— The Ticket Master
Rarity: I can't believe we're wasting our time talking to a tacky window.
— The Return of Harmony Part 1
Fluttershy: That's what I've been trying to–
— Dragonshy
Fluttershy: I'm late, for a very important date!
— A Bird in the Hoof
Spike: Can you do that? Can you explode twice?
— Feeling Pinkie Keen
Cherry Berry: I can't get the taste off my tongue!
— The Super Speedy Cider Squeezy 6000
Royal guard: Hey, Twilight. Haven't seen you in a while. Let me open that for you.
— It's About Time
Pinkie Pie: [angry muffled yells]
[poof]
Pinkie Pie: [inhales]
[credits]
— Magic Duel
Sweetie Drops: I didn't put those in my bag!
— Call of the Cutie
Rarity: Of course! I can't wait to hear all about the... thing at the place.
— Green Isn't Your Color
Apple Bloom: Hammer!
Scootaloo: Hammer.
Sweetie Belle: Hammer!
Scootaloo: Hammer.
Hammer!
Hammer.
— Stare Master
Sweetie Belle: Dumb fabric. Hey Scoot, how's the song going?
Scootaloo: Pbht.
Sweetie Belle: Pbht? Oh my, sounds serious!
— The Show Stoppers
Applejack: Gee Rarity, did you remember to pack?
Rarity: Oh, well let's see who gets the last laugh when you're absolutely desperate to curl your lashes and you realize you didn't bring your eyelash curler!
— Sleepless in Ponyville
Pinkie Pie: Ooh, ooh, more guessing games! Um, Hokey Smokes. How 'bout...Queen Meanie? No! Black Snooty, Black Snooty– [muffled noises]
— Friendship is Magic, part 1
Twilight Sparkle: I know. I'm not worried....I'm not worried! It worked!
— Games Ponies Play
Images I like
Edit
Fun scenes
Edit
Funny words - S02E14 13:52–15:35
Looking for a quill - S01E24 10:48–11:13
Whispering - S01E21 02:54–04:04
99 buckets of oats on the wall, 99 buckets of oats! Take one down, pass it around, you got 98 buckets of oats on the wall!
98 buckets of oats on the wall, 98 buckets of oats! Take one down, pass it around, you got 97 buckets of oats on the wall!
97 buckets of oats on the wall, 97 buckets of oats! Take one down, pass it around, you got 96 buckets of oats on the wall!
96 buckets of oats on the wall, 96 buckets of oats! Take one down, pass it around, you got 95 buckets of oats on the wall!
end of line.