Badges?
How do I view all my badges? Also, proof that I got this one: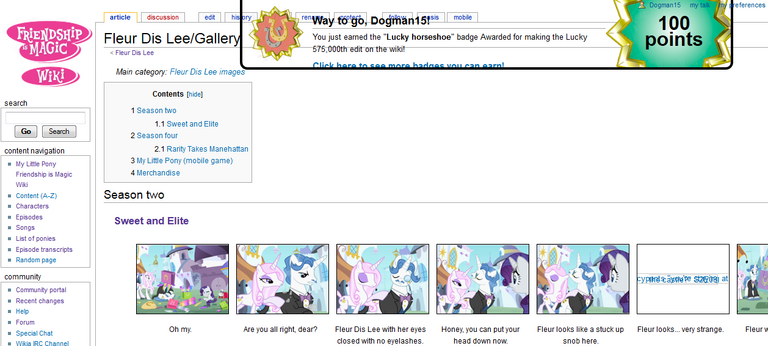 Toys
I recently went to Target and bought some toys, because the Merchandise article (and an Equestria Daily post) said that they came with a DVD that had "Applebuck Season" on it. I was disappointed to find that the episode was actually "The Ticket Master" instead. I am not happy about this!
Check out the first song of season 3! The Failure Song
Vote tally (as of March 4th)
At Forum:Dogman15 admin rights Graph made using: http://nces.ed.gov/nceskids/createagraph/default.aspx Graph hosted at: [1] I just realized I totally forgot to count one or two "support" votes, so that number may be as high as six.