About me: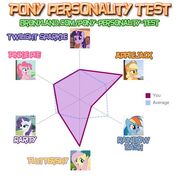 Hi everyone. I´m FlameStar101 and welcome to my page here on the wiki. You can call me "Flame" if you want to, since that´s what some people used to call me.
If you want to reach me, then please leave a comment in my talkpage and I´ll try and respond as soon as I can.
I tend to talk to people on different pages here on the wiki, but you can mostly find me around the episode pages.
I´m usually online in between 11.00 am - 1.00 am (Europe time).
I think that´s about it. If you still have any questions about my personality, then please refer to this link right here. Also, please notify me if I make any mistakes around the wiki, because I might not notice it at first.
I may update this section, if I remember to do that of course.        
Hope to see you guys on the wiki!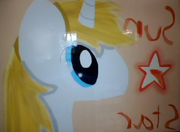 My friend list:
There´s several things that could be said about being friends with me, and those things are as listed: Friends should be honest with each other from the very beginning and not put up any facades to pretend being nice and kind, when in fact that friend isn´t nice at all. Friends should be able to take constructive criticism without getting upset, because those friends need to know what they have to change about themselves to become better people. Finally, people that want to be friends with me shouldn´t be friends with me just to get more popular, and they should not be friends with me to later just disappear or just ignore me, because that displays that they weren´t really my friends to begin with. I doubt anyone here on this site will be able to be friends with me, because the people I used to call friends both in real life and here on the internet weren´t able to follow any of these points. 
The Mane Six: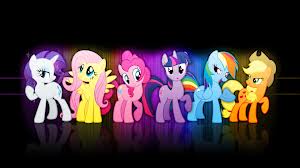 I´ve come to realize that I really don´t have a pony that I like more than the other. They´re all really great ponies, and their personalities is the reason why I like all of them. They fill me joy everytime I watch a new episode of My Little Pony. I hope they´ll continue to make me smile until the very end of the series.
Twilight Sparkle, Rainbow Dash, Applejack, Pinkie Pie, Fluttershy and Rarity.
My favorite episodes:
These are my personal favorites, but don´t get me wrong I like the other episodes, but these are the ones I like the most.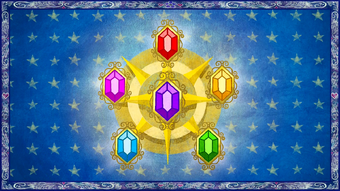 My favorite songs:
These are the songs I like the most out of the ones that exist and I also have remixes of most of these. There are some fanmade songs as well but those are not included here since I want to have the original songs instead of fanmade ones. 1embed/gNl_5QQ9JvY1
Shortcut to pages:
Fanfic progress:
These are the fanfics I´ve been working on since I joined the wiki. Most of these somewhat resemble the actual TV series and some of them are things that would probably not happen in the actual series. I try to keep these from becoming inappropriate for readers and I try to make them interesting for everypony at any age. Anyways, here they are and most of them are fully completed, with the exception of 7 more seasons which I´m planning to create.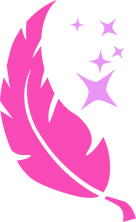 Completed Fanfics:
Some interesting pictures: