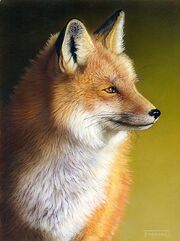 I am new to this show and I first heard of it when I found out that my two, favorite voice actresses are in this show. And well after 3 epsiodes got into it, and I freak out when I think about it sometimes.
I am kind of still a fresh Bronie and of course, due to this I intend to keep my friends in the dark about this mainly because I am the oldest one and most serious like a US Marine.
MY FAVORITE CHARACTERS.
Rarity - She is my favorite because she is a classie character, with a soothing voice, nice eyes, mane, and also being the nicest of all the characters. Along with that she reminds of me of a good friend of mine who wants to be a fashion designer and she might be. And lastly because she is voiced by fave voice actress.
My second is very minor character and that is Derpy hooves because of her crossed eyes and I will spend most of the time in each episode trying to find her. And when I do I always laugh my head off.

Fan Fiction
Yeah, I write fan fiction well that is if I have the time to do so, which is only on Friday nights and Saturdays if I am not called in for work. Any who, here is the link to my FIMfiction profile page thingy if any of you are interested in checking out my fan fics. FoxofRarity FIMfiction page
Working on two.
Octavia and the Alicorn's Peace- My crown jewel.
Joy of hidden Love and the Wrath of Lust- This fan fic is preventing me from working on my crown jewel fan fic!