"Politics is the polite way of telling people you know that you think they're stupid."
— Burnie Burns, Rooster Teeth Productions
5pxembed/vK5Sn-hGZ7M1
– "Light your heart up", Aimee Blackshleger, Kill la Kill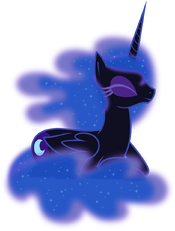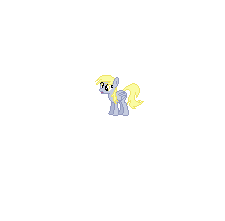 Hiya, willkommen, konnichi wa, and fourth greeting of your choosing. I'm ImperfectXIII, and I am both a proud admin of this wiki and a ponies enthusiast. Welcome to my humble shrine.
I'm an avid gamer who loves anything that's a JRPG
Because I love games, I follow a lot of Let's Play channels on YouTube, including Achievement Hunter, Game Grumps, and Brain Scratch Commentaries
I listen to a lot of genres of music, but I'm most partial to alternative and progressive rock
I'm SUPER into science fiction, especially time travel and space opera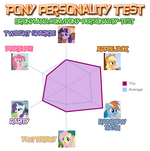 The first episode of My Little Pony Friendship is Magic I EVER watched was Swarm of the Century
I love a lot of fan-made MLP music, especially by MandoPony and Eurobeat Brony
My favorite MLP fan fiction is ROBCakeran53's "My Little Dashie" (cried the first time I read it)
I have a PSN ID: "ImpyThirteen" (PS3)/"Impus Tredecim" (PS4)
Some of my favorite quotes in the series:
Twilight Sparkle: Now what do we do?
Fluttershy: Uh... panic?
"Dude, that's creepy."
— Spike, Owl's Well That Ends Well
"You're... going to LOVE ME!"
— Fluttershy, The Best Night Ever
"Hey, Twilight, what's soaking wet and clueless? Your face!"
— Fluttershy, The Return of Harmony Part 2
"Thy backside is whole and ungobbled, thou ungrateful whelp!"
— Princess Luna, Luna Eclipsed
"I didn't learn anything! Ha! I was right all along!"
— Applejack, The Super Speedy Cider Squeezy 6000
"That's an apple tree."
— Cheerilee, Hearts and Hooves Day
"This donkey is really, really BALD!"
— Pinkie Pie, A Friend in Deed
"Fighting's not really my thing; I'm more into fashion. But I'll rip you to pieces if you touch one scale on his cute little head!"
— Rarity, Dragon Quest
Pinkie Pie: Now we just need to find out who done it.
Twilight Sparkle: You mean, who did it.
Pinkie Pie: Exactly. Who did-done-dood it.
" Fine, I'm guilty! I wear false eyelashes! Oh, and I took a bite of the cake."
— Rarity, MMMystery on the Friendship Express
"Sunshine, sunshine, ladybugs awake! Clap your hooves and do a little shake!"
— Twilight Sparkle and Princess Cadance, multiple episodes
"Why does life have to be so ironic?!"
— Sweetie Belle, One Bad Apple
"Now, Ahuizotl, you know I love you, but I can't give you the ring 'til I've properly proposed."
— Daring Do, Daring Don't
"Think of the cider! Won't somepony please think of the cider?!"
— Rainbow Dash, Bats!
Applejack: Yeah, you were pretty rotten.
Rainbow Dash: Wow, Applejack. I know your thing is honesty, but come on!
" I love bein' covered in mud! "
— Rarity, Simple Ways