My Guestbook is now live!!! Wanna sign? Click here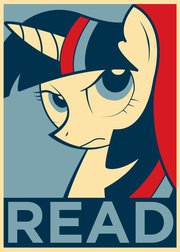 "Friendship is Magic"
Hello Wikian, Why did I choose the name MysteriousForce (AKA Divine Intervention)? Because of our role of anonymous users in keeping Wikis up to date, for those that will seek for knowledge. The editors are the "Mysterious Force" of Wikia, working behind the scenes so fans can find valuable info from their favorite show. I'm a fan of many wikia pages, such as the following: Phineas and Ferb, FullMetal Alchemist, Bleach and Pokemon (the game, not the show) and I decided to finally join this wiki since I'm a huge fan of the show and thought I could be helpful. I play video games being my favorite franchises Call of Duty and The Legend of Zelda. My favorite music is rock and some of my favorite bands are Muse, OneRepublic, Linkin Park and The Killers. I love working on computers, so I'll be learning a bunch of nice tricks to do on websites. I have a PlayStation 3, so I'll spend some time there too, mostly on the current Call of Duty game.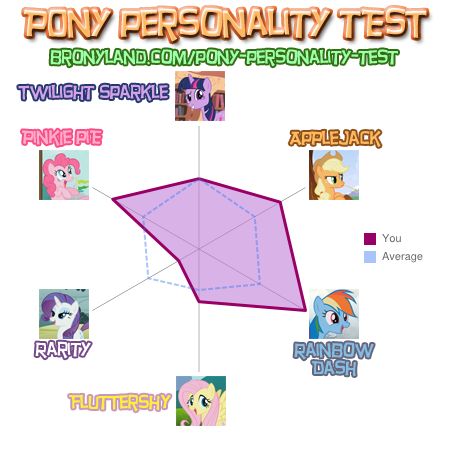 She reminds me of my passion to read books and being well informed. I like to know the truth about many things, and the different points of view regarding them. I like to think that ignorance is not an option, knowledge is might and it will lead us out of darkness. Twilight's voice actress is also my favorite, Tara Strong, also known as the "woman of a thousand voices" she has voiced many of the most celebrated cartoon characters of recent times.
Rainbow Dash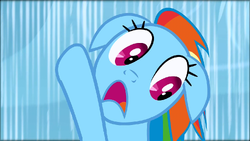 Rainbow Dash is 20% cooler than the rest of the herd, she was the reason I started to watch MLP, thanks to the viral video "Everything goes well with Guile's theme" I got interest in the show, ultimately leading me to love Friendship is Magic. That's why Rainbow Dash will be the coolest pony, no matter what.
Applejack
I honestly didn't like this character when I was starting the show, but as I kept grinding the episodes found that Applejack is a well balanced pony and is a character that has much to offer. Applejack although not being a "perfect" pony has proven to be able to adapt and improve as the series have progressed, and also has being able to admit when she is right about stuff.
Welcome anonymous user to my guestbook!
If you consider yourself my friend, simply click and leave your signature below.
To add signature, press the button
thecoltalition- your dark lord and master
CatastrophicPony 06:16, October 29, 2012 (UTC)
Forcee :DD
Oz   09:05, October 29, 2012 (UTC)
Updated Sig The Americanized Brony16:31, December 20, 2012 (UTC)
1.Le monkey face
Oneforseven Talk

FORCE!
AppleJon-Talk 19:45, October 29, 2012 (UTC)
Hi :) Steph physarum (talk)

03:18, October 30, 2012 (UTC)
Force
 :3 TheUltimateH4M Talk
http://www.youtube.com/watch?v=WM8bTdBs-cw Rock On, Force! \m/  
レ∆ㄅ
02:31, November 5, 2012 (UTC)
I never as never really on your side...  
Fade   talk 
05:24, November 5, 2012 (UTC)
Meow. Just because the cat pays the rent, doesn't mean I don't have rights! (talk) 03:10, November 6, 2012
Okay.
Ocredan 
What's up Force? 14:20, November 10, 2012 (UTC)
Yellow :3
Bluesir 20:40, November 12, 2012 (UTC)
Remember, I will be you as a friend, althought you throwing me like that.
Just dropping by to say hello, PowerStar89 (talk) 22:18, November 23, 2012 (UTC)
I'm gonna need a new signature... --Life, Liberty, and the pursuit of all who threaten them. 00:22, November 29, 2012 (UTC)
The campus master, not Les Miles the Mad Hatter, SEC References though M-L-P has swagger. Making vectors and edits sweeter than honey, this Force is Mysterious, ya'll act like you find it funny. Guestbook freestylin' might be MY hobby, but y'all watch Force be the Knight just like Bobby. Hahaha, Hi Forcey :P
MLP
  ITB

Just here to say a friendly howdy Derpster945 (talk) 21:32, January 26, 2013 (UTC)
Just dropped by to say hi. Hope you don't mind~ :3
Hi just signing away at people's guestbooks. --
Gumballgugugaga talk 21:34, April 19, 2013 (UTC)
Hello. (っ◕‿◕)っ ♥ ☂ᗩᒪḰ℃◎ᾔ⊥ґї♭ṧ €∂ї☂¢øυᾔт 21:36, May 7, 2013 (UTC)
XxX-Roseluck-xXx (talk) 15:14, January 12, 2014 (UTC)
And it only took me 20 years to find and sign this Bos_The_Boss (talk) 17:16, March 7, 2014 (UTC)
Remember, bugs are to be fixed, glitches are to be exploited.
 The Bunker Guy talk