Why hello there! The name's Ocredan but most people call me Ocre. I don't mind the name Big Dash or Dashie either. I'm an Admin here in the established wiki. I edit quite often and with me having administrator rights, I can help with any matter that concern the wiki itself. You can contact me on my
talk page
, or Skype (thunderfist. would be my account name). Enjoy your stay at the Friendship is Magic Wiki!
http://i.imgur.com/3MUJxOC.png%7Ch=20px}} Sometimes even I get affection :D
I'm just a graduate of political science in his early 20s who also happens like Friendship is Magic. As far as my other interests go, I like excercising, films, good literature, birds, history, art and so on. The best place to find me would be Skype but sometimes I may visit the chat. I'll be more than happy to talk if I have time, for as far as real life goes, I'm incredibly busy. Have some links while we're at it.

</div>
Here's my Original Character. His name is Wallan, a pegasus from Cloudsdale (not very original =P). His cutie mark is a shield with a tricolor pattern, modelled after the flag of the fictional state of Federal Republic of Ocredan. The shield resembles the willingness to defend those in need and defiance against all that threatens harmony.
He is a bouncer at one of the bars in Cloudsdale (I will specify that later) and thus meets a lot of folk in his line of work. I guess you could call him sort of my ponysona although he does differ from me in quite many aspects. I'll add more pictures as they come.
Ocre's Top 10 Favorite characters (in order)
1. Rainbow Dash
What can I say about Rainbow Dash? She was the first character of the show I ever saw and right from the start she caught my attention. I liked her design, style and everything really and when I watched more of the show, I started to notice that I resemble Dash the most. She is just a character I <3 way too much
2. Fluttershy
Fluttershy is one of the funniest characters in the entire show. Her whimsy attitude and cute voice simply make her adorable. Ever since I heard her *yay' for the first time, I didn't look back.
3. Applejack
Applejack hasn't been a big focus on the show really and that is a shame. I like the fact that Applejack is one of the more balanced characters of the show and while some people consider that a hindrance, I consider it a good thing. She is a voice of reason and she reminds me of other balanced main characters from my favourite shows whom I also like
4. Twilight
The Element of Magic, the most talented unicorn in all of Equestria, she is a force to be reckoned with. Twilight is funny, smart and just maybe a teeny bit too focused on her studies, just like me when you give me a good history project. Tara Strong does an amazing job with this awesome unicorn
5. Pinkie Pie
Pinkie is the most random character in the show and she certainly delivers. The energetic pink pony is a great boost whenever you need something random to cheer everything up a bit.
6. Spike
Another voice of reason (mainly for Twilight), Spike has a great sense of sarcasm, often commenting on Twilight's actions or anything in general. Spike is a very likable character and I was pleased to see him getting an episode of his own.
I didn't think I would like the Crusaders at first. They are kids and usually kids are annoying (No offense to anyone of course). However after seeing more of them, they quickly became my favourite supporting characters of the show. They are funny, cute and very likable.
8. Discord
The thing that made The Return of Harmony 1 & 2 great was the villain, Discord. John De Lancie was incredible as this chaos God who wants to make Equestria into a senseless realm full of chaos. He is just an awesome villain with many cool tricks up his sleeve.
9. Rarity
The Main Six wouldn't be complete without Rarity. While she is my least favourite of the six, she still is a great character who stars in one of my favourite episodes, Sweet and Elite. I like Rarity's voice and her constant graving for fashion. I'd say that she is the most mature out of all of the main characters.
10. Princess Celestia & Princess Luna
Last but not least, I put both the princesses in since I can't decide whom I like better. Pretty much the gods of Equestria, nuff said.

Why hello there! This is Ocre's guestbook, feel free to leave a message.
The idea here is that you can sign the guestbook, and your signature will show up here.
Just click the button below, and add your wonderful signature :).

Hey there big bro! *hugs*  

Lunar Spirits | Talk | Email me |

|
16:34, November 16, 2012 (UTC)
Hey there Ocre!
Oz   16:48, November 10, 2012 (UTC)
Hello there Mr Ocre!!! 
Force talk 
21:02, November 10, 2012 (UTC)
I wanted to come up with something widdy to say...but I couldn't....  
レ∆ㄅ
21:03, November 10, 2012 (UTC)
Hello, Ocre.
Xx Mr Brony xX (talk) 21:03, November 10, 2012 (UTC)
From a good friend. Yo buddy, still alive? (talk) 21:06, November 10, 2012 (UTC)
That's not mine... --->  
Fade   talk 
21:10, November 10, 2012 (UTC)
Good day, Big Dash. Jackleapp November 10, 2012
Juan Brony Bro

You there, wanna be my friend? :D 21:27, November 10, 2012 (UTC)
Ohai, big dash. TheUltimateH4M Talk 21:29, November 10, 2012 (UTC)
Kilroy was here
Hello matey, best regards  

  22:08, November 10, 2012 (UTC)
Hello there.
Bluesir 22:35, November 10, 2012 (UTC)
Hi, I'm just a random person who like signing guestbooks. :3 (っ◕‿◕)っ ♥ ☂ᗩᒪḰ℃◎ᾔ⊥ґї♭ṧ €∂ї☂¢øυᾔт 01:30, November 11, 2012 (UTC)
G'day mate. Captain Derpy (talk) 08:25, November 11, 2012 (UTC)
I salute you Solider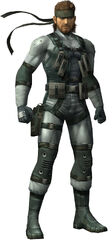 Professor Pickles (평화)

When I grow up I would have grown up
Oneforseven Talk
--11:05, November 11, 2012 (UTC)~
Hope I'm not too late to the party!
AppleJon-Talk 14:32, November 11, 2012 (UTC)
One little pony told me to sign this guestbook... Or not... ;) Cheers! :) IXPilot (talk) 15:00, November 11, 2012 (UTC)
yo dawg, i heard that you wanted me to sign your guestbook. So, I went and signed 2 in addition to yours. Guitar t-boneTalk to AJ!
13:10, November 17, 2012 (UTC)
This is what nightmares are made of <3
Oneforseven Talk
-Wake up and Smell the THRASH (talk)
Hello there!
Scootaloo35 Talk

So many guestbooks I haven't signed! Business Cat
14:15, December 16, 2012 (UTC)
My other sig is under construction, so I shall use this one! You're great, Ocre! The mind wih a mind of its own. Merry Christmas, whether you celebrate it or not! :3
Just saying a friendly howdy from your good friend Derpster945 (talk) 21:27, January 26, 2013 (UTC)

Hi there Ocre, you're an awesome guy ;) -- SparTechV
|SUP 19:07, February 4, 2013 (UTC)
DID SOMEBODY ORDER A PIZZA
CelestiaOfEquestria
16:13, February 17, 2013 (UTC)
Pucho00 Moka  16:00, March 17, 2013 (UTC)

Am I doing this right? Land of Confusion
Discord Prevails "We're nice grandmas" - grandma 07:01, April 3, 2013 (UTC)

Wazzup, here to say a friendly howdy
CoolioDoolio93 talk  01:14, April 9, 2013 (UTC)

Firefly233http://mlp.wikia.com/wiki/User_talk:Firefly233
Yo, what's up?  
Filly Please 
You are a good friend Ocre!!!--
Gumballgugugaga talk 22:57, April 24, 2013 (UTC)
Salut Ocredan, I should have done this so much earlier.

Mistmane talk17:38, April 30, 2013 (UTC)
Derp
 The Toxic 
 talk 
Yo, Ocre! Well, here's the signing I promised you once I customized my signature.--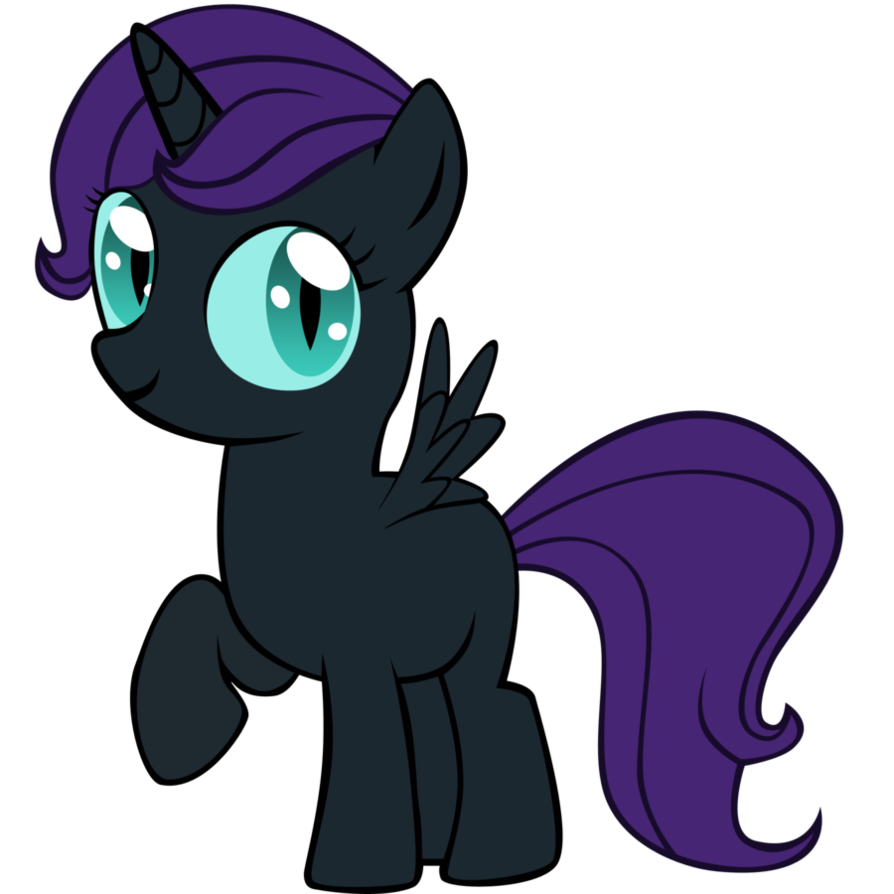 Jonny Manztalkcontribse-mailedit count 
  17:24, June 1, 2013 (UTC)
Came here to say hi! --
Moonshine StarsTalk 08:13, June 2, 2013 (UTC)
Autumoasis talk  15:34, July 9, 2013 (UTC)
HELLOOOOO15:40, July 9, 2013 (UTC)RealColorsplash (talk)
Hi Ocre! Dashgirl126 (talk) 01:29, July 22, 2013 (UTC)Dashgirl126
Hiya Ocre!

PowerStar89 Talk
Wait was I supposed to put a number here? 
 The Bunker Guy talk   
   07:03, January 11, 2014 (UTC)
Hallo
 Shadowfox90 talk  blog   
What rhymes with "Ocre"? You've just been Klepto'd! (talk) 23:37, April 25, 2014 (UTC)