Oooh...creepy... Time to do a review! :D
Liked
The epic song reminded me of several songs from "The Nightmare Before Christmas".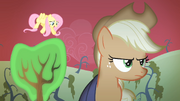 LOL at Rainbow Dash's dedication and love of apple cider...
Flutterbat <3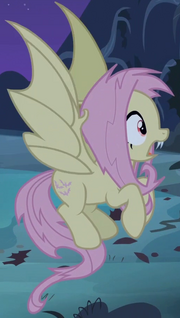 Disliked
Nothing here, so have a scared Applejack.
Final Rating
And the final rating is...
10/10
What is your rating of this episode? Discuss it below!
Next week's episode:
"Rarity Takes Manehatten"