Yet another review on time!
Liked
Doctor Hooves cameos!
The Flim Flam Brothers! :D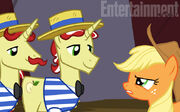 Dat tonic.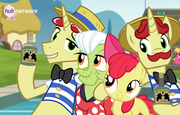 Disliked/Sins
The tonic proves that nothing bad is here. Therefore, have Granny Smith.
Final Score
And the final score is...
10/10
The Flim Flam Brothers really got to act like Hasbro today.
Next week's episode:
"Testing, Testing, 1, 2, 3"