Genero- Oh, sorry! I got so caught up in Rarity's song. Now I must do my take on the episode!
Liked
Generosity! That is one of my favorite songs this season.
Prim Hemline, Suri Polomare, and Coco Pommel are all pretty awesome!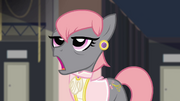 Now earlier... Poor Spike. D: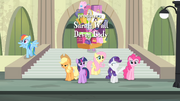 Disliked/Sins
Nothing here, so have Grumpy Cat.
Final Rating
And the final rating is...
10/10
Bravo, bravo! I want to hear your thoughts on this episode too, darling!
Next week's episode:
"Pinkie Apple Pie"