Song Used : "Megalovania (Undertale)" by GaMetal
---
"What are you waiting for, Solunar?" Pinkie called out. "We need to escape here!"
"No, we need to fight them," I said out loud. "They won't let us escape, so we must defeat them to survive!"
"Hum!" They nodded.
During the battle, I realize my magic range has now reach the full power limit. A short while later, we finally defeated those thieves then escape through the safe house. When we arrived, I told them to take rest at here, and they immediately agreed.
"This is the place where we meet each other for the very first time," Bright Sky said happily. "It is also the place where we changed from strangers to the good siblings! When I stay here since that night, I really feel the warmth of home."
"I was feeling the same too," I chilled. "And you know what, this house's building design is actually good for us to live in my opinion, but I think our home is actually better, because it contains our family's memories there."
"I guess we would only stay here as ponies' resting point..." She sighed.
We rested for three hours, then we decides to continue our journey. On the way to the city, Bright Sky and I continues to talk about each other's past. Pinkie Pie, however, still can't believe that she kissed me at few minutes ago then blushed.
"No no no..." Pinkie whispered to herself without us hear it, "I seems have been ill with that accidental kiss..."
"Pinkie?" Brighty interrupted Pinkie. "Why are you still blushing?"
"Nothing!" Pinkie blurted. "I'm just... feel nervous and awkward."
We finally came to the city, and noticing Nike is stood at top of the soul tower which created from bottom of the sea. He was summoning his army at nowhere from the city, but he didn't notice us.
"I wish Princess Twilight came for the rescue..." Bright Sky sighed.
"But she already disappeared since a year ago, so I doubted that she would came to stop him." I said. "That means we had to save Equestria by our own hooves."
"You are right, Solunar. We must stop him destroy the city!" Pinkie exclaimed, then we stared on her. "What? I'm just getting very excited."
"It's not funny at all," I said.
"Yup, it's very serious thing now," Brighty added. "But where should we go first? Pinkie once visit this city with Rarity, and you know where the hotel's location is."
"We had to defeat him step by step, so we need to follow our tactics to reach our plan, and the first step will be..."

T2T #122 : (1/4) What do you want him to do?
Tell them hide at hotel - 12.5% (1 vote)
Find a place to ambush - 62.5% (5 votes)
Search his friends with siblings - 12.5% (1 vote)
Others (Decide by readers)* - 12.5% (1 votes)
None of above - 0% (0 vote)
---
Note* : You can state your answers in the comment box.
---
Vote starts : 18.11.2016 - 4:20pm MYT
Vote ends : 20.11.2016 - 2:21pm MYT
Voting is over!
–20 parts left till the finale...–
Announcement : Story rescheduled through December
I have making an announcement to you guys: I am going to work in factory as a part-timer again starting from November 28, 2016 till January 27, 2017 (the date I leave the MLP wiki), that means the final 14 parts of T2T in December releases will likely be publishing or closing around 7:00pm to 11:59pm MYT starts from #127. I don't know I will have time to write those stories while working, but I promised to you guys that I will complete this story till the end, because I am highly interested to read this story since I start to write it. And thank you guys for continue supporting my story. Once again apologized for my busy schedule planned in the days of publishing T2T.
Xtra : Rumored character (out from T2T)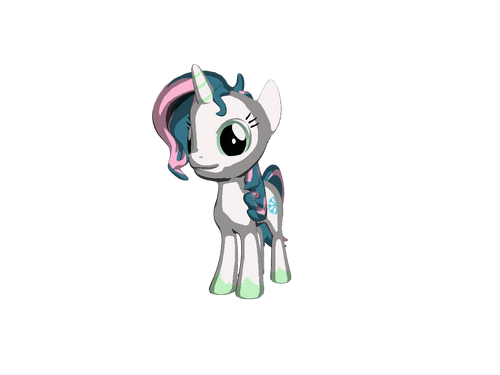 < Whitene Light