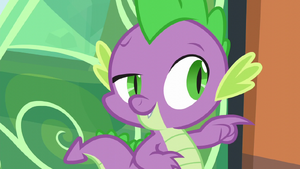 Today was a very well done episode and it was a Spike episode of all things.
I know this lovable assistant has had plenty of not good episodes, but no can deny that they have one Spike episode that is 20% cooler than the other. Whether it's finding himself, controlling his dragon urges or participating in a gauntlet of fire, you know deep down one of his episodes is a personal favorite.
Vote for the one you like (or almost like)

You can let me know in the comment section why you liked it.