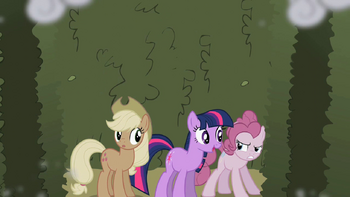 We have an amazing opportunity for you, My Little Pony fans! Wikia is heading to Comic-Con this year and we have the chance to interview the writers/execs of MLP and some of the voices behind our ponies (including my personal favorite, Pinkie Pie).
Who will be there? Cast members include Tara Strong (Twilight Sparkle), Andrea Libman (Pinkie Pie and Fluttershy), Tabitha St. Germain (Rarity) and Cathy Weseluck (Spike).
We wanted to open the opportunity for questions up to the community. Do you have burning questions for the talent behind My Little Pony? Tell us in the comments and we'll relay them!
---
---