Hello my fellow wikians.

It's been a long year, right? I remember January on New Year's Eve. It was so spectacular since I went to London that night with my family and friends to watch the fireworks.
Nintendo announced a spectacular announcement coming on Nintendo Direct on January 8, something to do with Pokémon. All of us Pokémon fans were excited, speculating tons of things. From Ruby and Sapphire remakes to a new Nintendo 3DS game, we were sure to be in store for that day worldwide!
As we watched at sat that day watching the live Nintendo Direct Pokémon broadcast, our eyes took a turn to see Pokémon X and Y - a new amazing Pokémon game starting the sixth generation debuting onto the Nintendo 3DS! We were sure to psyched!
Now we still are! It's only a month away until Pokémon X and Y hit worldwide on the globe, thus everyone excited for it and definitely impatient since it is only 13 days away.
To celebrate the release of the new game, I'm hosting a Pokémon X and Y Launch Party on October 12. All of you Pokémon fans are allowed to come. It's all day - every single time zone. I, LizardMaster178, will be hosting it all day at the MLP chat!
Please comment below if you would like to come and I'll sign you onto the party guest list!
See ya there! -- LizardMaster178Talk!
18:38, September 29, 2013 (UTC)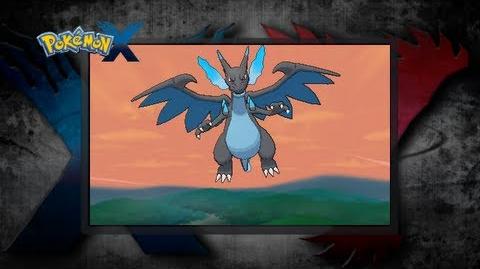 ---
GUEST LIST: