Well, yesterday, 09/28/2014, I was getting ready for sleep when I realized that my paper clips were messed up, so I decided to tidy them before going to bed and when I finished I saw this scene.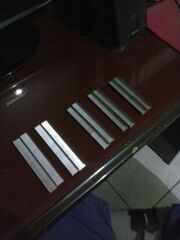 I immediately remembered this scene.
Now I want to hear from you if you have already saw yourselves doing something that only Twilight could do.