Howdy,everypony.I want to tell you what I think about some decisions made in mlp:Worst to Bad.Also,stop with the "No,that's not right,it's this" and "Seriously?"and all the negative things like "That was a good decision,not a bad one" and "Pffft.".Really,guys,I said what I think.I never said anything about what everypony else thinks,cause I don't know.Also,Wikia contributior,I am glad SOMEPONY actually agrees with me :)
1.Alicorn Twilight-ew.Just ew.I wish she had just stayed a unicornAlso,everything seems to be going around Twi's life.Pshaw to you,"Twily".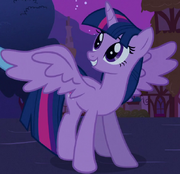 2.Equestria Girls-Okay,I changed my mind after seeing the trailers!It seems pretty interesting.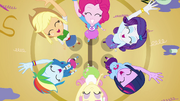 3.Spike having a crush on Rarity-I don't even have to say how wierd and wrong this is.I think it's cute and all,but what if they got married and wanted to have kids???Blech.
4.Making a fool out of Derpy-Don't worry,widdle derpy-werpy.Ponydweamaw stiw wuvs you and thinks you'r so cutesy-wutesy.
5.Have the whole series revolve around Twilight's "journey" or whatevs-Hey,Twilight!You're no godess!Geez,hasbro,give twilight a break from being famous.And let others into the limelight.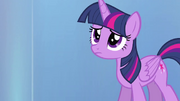 I know it's about friendship,but I would love to see some more AJ and Fluttershy.