Hi! I am finally back with the long awaited requests! 
I'm so, so sorry for the extreme wait! My internet was completely out for a long time and we just got it fixed. I know I always have some excuse for why I am so late but this I really couldn't help! 
And sorry for the bad quality images! 
Sorry for the weirdly colored Seaswirl too... Purple is really hard for me to work with! 
And, I really don't think I am able to do the Princess Luckwing rainbow power in digital! I am so sorry, but I can do it in traditional if you would like? Or do something else for you? 
Whew so many things to be sorry about!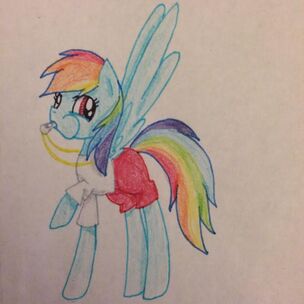 Anyways, I hope you like these drawings! (is the Rainbow Dash lifeguard what you wanted? I can always change it. :) ) 
If anyone wants their OC or a canon character drawn traditionally or digitally, just ask!