Yeah the title pretty much says it. Heres a list of upcoming 2013 movies.
Question:
What Movies Are You Looking Forward in 2013
Rules:
-The film must be coming up around 2013.
- If possible, add a reason why you're looking forward to it.
- If you want to, add a link to a trailer if the film has one.
Heres what I'm looking forward to: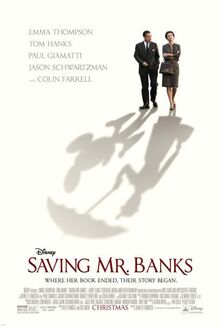 Most of us remember the film Mary Poppins right? Its a Disney classic that families still love even to this day. Well when I heard that they were going to make movie staring Tom Hanks as Walt Disney about how Mary Poppins made it to the big screen, I got so excited. When the trailer came out, literally the first few notes of music convinced me that I am going to go see it. I can't wait to see how Disney got the rights to Mary Poppins, how the movie was made, and what the book was based off of.
The Hobbit: The Desolation of Smaug
The Hobbit is easily my favorite book ever. So of course I'm excited to see the next part of Peter Jackson's three part trilogy of this book. I was satisfied with the first part, so here comes the second.
Anchorman 2: The Legend Continues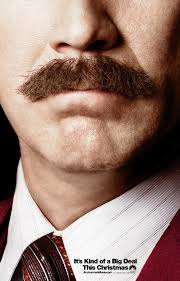 The Legend lives. I can't wait for Anchorman 2. I laughed until I cried when I saw the first one, so of course I can't wait to laugh again.
I would put the Saga of Rex on her, but I don't know when the movie will be finished.
What movies are you looking forward to? Leave your responses down below.