The "Spirit of Friendship" is what I call those moments when somepony gets that rainbow glow, ussually in their eyes.
This rainbow glow, It needs a name (my idea is calling it the "Spirit of Friendship"). I really would love to see more of these "Spirit of Friendship" instances (when it glows rainbows). See attatched photo links to understand what I mean by the rainbow glows that have occured only recently in Season 4 of My Little Pony: Friendship is Magic.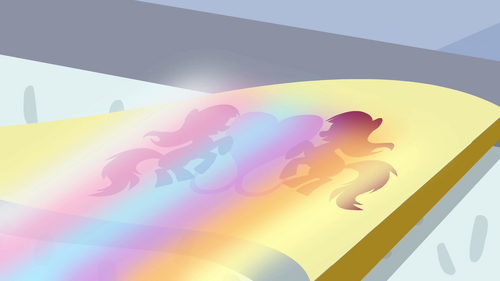 Please reply imeadiately or just email me @ spacecasetheman@gmail.com because it intersests me that these phenomena.
-Spacecasetheman (Devin Richard)