Hello, everybrony! This is Thunderrose here! And today is a SHIP WAR! Or u know next week, depends on how much time u be on... If you are not familiar with "ship wars" they are just like pairings of 2 characters, that u might wanna make *smochie, smooch*. If u do not like the ships one person says they like, then let the war begin!
Rules:
Don't be rude (maybe)
Give a reason why your ship is so gud
It doesn't have to be a canon ship
Have Fun (in the war)!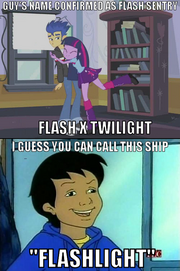 P.S i don't ship "Flashlight"...