Not a joke at all! I'm opening my first digital shop here!
So, this is a request shop where you can ask for an image of your OC. I can do anything as you like, but make sure nothing too complex, but accessories like neckties, wristwatches are alright. Only pony OCs, please.
Also, don't ask for a pose! But if you do have a base image (loads of them found here ), link me to it and I will do it with that base. The base should also be the same gender as that of your pony.
Examples of my digital art: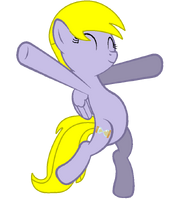 Go on, start requesting! Request shop will close one week later.