Sorry for a belated recall, but...
Happy New Year!!!
And what's important? This year is a Year of the Horse! That's right people, the Year of Ponies!!(lol)
Anyways, I hope this year'll be a better year than last year. Things were boring back then...to my time. Although I didn't enjoy New Years because I have to go to work in early morning, still hope this year's will be better.
Here's my New Year's present to you all!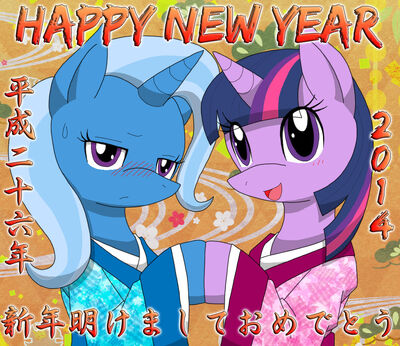 Furthermore, Happy New Year!
PS: Here's the actual source of the pic.> http://www.pixiv.net/member_illust.php?mode=medium&illust_id=40705271