Remember to leave your signature when you post a message and to create a new section heading, anonymous user, and thanks!
Find Archive 1 here. And my guestbook is over here.
Chat Unban
Now I want to be unblocked now. I just wanted to take a break for a little bit. I just needed to wait. Gar 14:34, April 13, 2015 (UTC)
Please create a new section next time, Gar. But anyway I've ended the chat ban on your User:GAOfficial account.
The Imaginator The mind with a mind of its own.
I find my stuff comedic. You don't. I have autism. That's my sumup.
I feel comedy in my words, you don't. I have autism, you don't (Or do?). You don't feel what it's like. (Or do you?)
...That will be all. ( ͡° ͜ʖ ͡°) RapidAX 23:56, May 4, 2015 (UTC)
You do NOT get to use 'I have autism' as an excuse for misbehaving in chat. If your behaviour was anything like it was before your original timeout, you were funny only to you because you were doing your best to rile everyone up without specifically breaking any rules. That in itself is considered soft trolling and - guess what - that's against the rules.
And yes. I DO have a form of autism. That doesn't mean I go around annoying people and then blaming it on a mental handicap.
ok here we go this time again, i do have autism
RapidAX 20:52, May 5, 2015 (UTC) (can it with the lenny face)
"You have autism" Okay, that is really not a legit reason. I have autism too, but i don't use it as an excuse for misbehaviour.  

ShadOfSwad

 

Talk

      23:36, May 5, 2015 (UTC)
The fact of my existence
it's true
FunDeathBun (talk) 23:50, May 5, 2015 (UTC) -I said it once, so I shall say it again, I exist!
Chat Ban
why was I banned from Chat?What for bro?Tornado Gust The Flying Huskylord (talk) 13:47, October 1, 2015 (UTC)
First of all, I never banned you, so in the future it's easier to take up bans with the mod that carried them out. Second of all, looking at your ban log indicates Smith B. briefly banned you for connection issues, which floods chat with entry/exit messages. It's nothing major, you just have to return when the ban expires (I'm in chat as I write this and you're clearly there) and you hopefully have a better connection. —Preceding unsigned comment added by you. Or perhaps Aero. (talk • barrel rolls) 22:15, October 1, 2015 (UTC)
Sunset Romance Request
Heres the images to the picture again:
The girl who has a crush on me: http://prntscr.com/8tjxk4 oh and she wears black stockings
And here's mine: http://prntscr.com/8tjx2l
The pets for the picture: Well I forgot what her pet looks like but mines a sword and a shield
  as seen in the picture above  
  give her a mini medusa cause its myth

BTW: What do you mean by "eyeball it in" Send me a message if you need more details,
HP3 02:48, October 21, 2015 (UTC)
Chat Absence
Hey there, Aero. You probably noticed me being absent in chat lately, it's because my internet has gotten slow and my internet won't reset until tomorrow by the very least, so yeah.
Seaswirl10 Talk
22:16, October 21, 2015 (UTC)
Hey
Reaction
Just looked at your avi and thought, hey, what if i should u this?
https://youtu.be/mb9rp2lLvfA?t=22s I died
Re: Re:?
No, im just lazy to go buy a wii u... I just play pokamanz :3 P.S. nice sig!
Thunderrose  (Talk page)  
02:59, November 20, 2015 (UTC)Thunderrose
Taking a break from the wiki
---
if you need me i'll be on bmon's wiki during my break from the mlp wiki,
HP3 21:26, November 20, 2015 (UTC)
I'm in luck!
I think i'll be getting a load of cash for Christmas, so i'll be able to buy Splatoon and the triple amiibo pack if i find it. So hopefully, i'll see you on Splatoon sometime!  
   22:58, December 24, 2015 (UTC)
Happy Holidays
Hey there Aero, just here to say that I hope that you have a good Holiday season this year, hope you enjoy it.
Seaswirl10 Talk
23:49, December 24, 2015 (UTC)
Merry Christmas
Merry Christmas Aero. Have a great day (hug13)
 Soap Shadow · Talk  15:11, December 25, 2015 (UTC)
I've got it!
I got Splatoon yesterday, and i've done much! I'm Level 11, completed the Campaign and done all the Green Squid amiibo challenges! I'm gonna do the other ones too tomorrow. I'm ready anytime to take you on or Squad up with ya! Splat ya' soon! :D  
   13:06, December 29, 2015 (UTC)
P.S Main Weapon of choice is N ZAP '89, just so ya' know :3
my OC
try your best to make it better please. and thanks.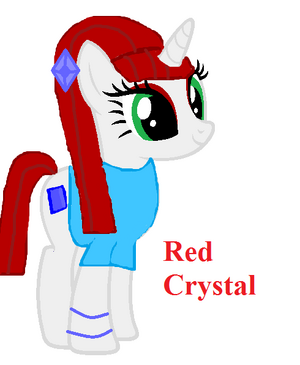 also her cutie mark is a book. you can change it to a more obvious book.  
Sunset Shimmer101 | Talk |
00:07, February 15, 2016 (UTC)
Happy birthday Aero!
Happy birthday Aero, hope it's a great one. (:DD)
Seaswirl10 Talk
23:05, March 3, 2016 (UTC)
Happy Easter 2016
Have a great easter this weekend Aero. (boop)
 Soap Shadow · Talk  17:02, March 26, 2016 (UTC)
Happy Easter 2016!
Have a great Easter Aero!
Thundermare  (Talk page)
20:23, March 26, 2016 (UTC)