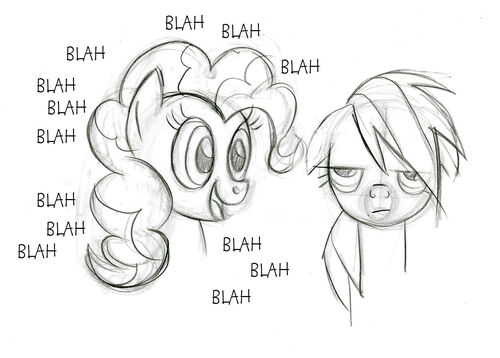 Welcome to my talk page! Leave a message and I'll answer back, and please put your signature! LOVE AND TOLERATE! ♥
Welcome
Hi, welcome to My Little Pony Friendship is Magic Wiki! Thanks for your edit to the Twilight Sparkle page.
Before you begin glance over the guidelines.
Please leave a message on my talk page if I can help with anything! -- Throwawaytv (Talk) 09:17, 4 August 2011
Dar be no more bad pictures
I saw the pictures and permabanned the uploader + deleted and reverted the pictures and article respectively, so it should be safe to wander around the wiki again. Thanks for reporting that to me! :D Smuff[The cake is a lie] 02:02, August 10, 2011 (UTC)
Sorry I don't know how to remove those, I'll ask Wikia staff on IRC how to get rid of them, because there's a lot of those pages ;P Smuff[

The cake is a lie

] 10:42, August 10, 2011 (UTC)
Hey, sorry to bother you, but I like your work here in the site. I was also wondering of you could lend me a hand, I can't seem to be able to take a screenshot of the Pony I'm working on in the pony maker(I like your design by the way). any advice?
Re: Is it okay?
Sure. I don't mind :). I love that face :D:D.
Removing categories
Please continue the discussion about the "minor characters" and "secondary characters" categories here. I don't see a reason to remove these categories, as they are both correct and informative. -Throwawaytv 17:31, September 4, 2011 (UTC)
Stuff
I thought you might like this: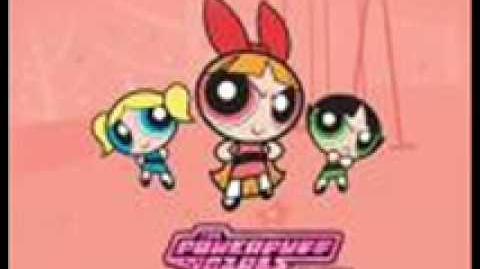 Trivia
The trivia section is for information that is only tentatively related to the episode. Please don't remove information from the main body of the article and put it in the trivia section. -Throwawaytv 07:49, September 19, 2011 (UTC)
I understand that the trivia section is only for things closely related to the article, but I don't understand why we have to repeat the same thing for every section when we can just put it somewhere else. Could you explain it to me? :S Flying High (talk) (contrib) 02:00, September 20, 2011 (UTC)
You mean the cutie mark thing? You don't have to repeat it, but you shouldn't put it in the trivia either. You can put a sentence somewhere near the start that says "they each chase an object that closely resembles their cutie mark." -Throwawaytv 07:22, September 20, 2011 (UTC)
re:fanmade tag
Thanks for telling me about the FANMADE tag...i will fix those image and reupload them.~Riddleguy
Re: Rainbow Dash edits
At least thanks to you I know now Sonic Rainboom sonic rainboom isn't a proper noun (well, Filly Flash and Rainblow Dry are, so why not sonic rainboom?). As for the edits, I might or might not revert them. It depends on whether I feel like procrastinating. I think there's also an unnecessary Ticket Master reference over at Rarity's page, which I'm about to get to someone beat me to. Crazy Oatmeal 02:52, October 6, 2011 (UTC)
Hi.
Hi. —Preceding unsigned comment added by MattBoo (talk • contribs)
Colon policy
I have seen that before, I guess the reason bullets appeal is for longer convos since otherwise it indents a huge deal. I don't think it's necessarily up to the posters, so long as the content of the post itself isn't changed. Sort of like say someone made a new topic on a talk page but instead of putting it properly at the bottom so it was in chronological order, they put it at the top, it is okay to move it to the bottom for them. Indenting... miiiight be similar :) Tyc 23:09, October 26, 2011 (UTC)
Edit warring
If a change is disputed, don't edit-war over it, discuss it in the comments section or on talk pages. What makes you think "Mare Do Well" is a pun on ne'er do well? Obviously they sound alike, but "do well" is a common English phrase, and the meaning of "Mare Do Well" is the opposite of "ne'er do well". It's closer to "goody two-shoes". –Throwawaytv 03:12, October 31, 2011 (UTC)
Oh, I didn't notice there was an edit war over it! My bad. Flying High (talk) (contrib) 03:21, October 31, 2011 (UTC)
Rollback rights
Thanks for taking care of vandalism. Rollback rights will make it easier to revert back changes. –Throwawaytv 18:18, November 2, 2011 (UTC)
Wikilink style
This wiki's style guide is still lacking, but if you look at Wikipedia's help pages, you can see apostrophes and punctuation should not be part of a link, for example Ponyville's, and not Ponyville's. Thanks for helping clean up the wiki! –Throwawaytv 08:38, November 6, 2011 (UTC)
Well, at least that will make adding links easier! Thanks! Flying High talk contrib 16:37, November 6, 2011 (UTC)
Quotes section
Why is there no need for a quotes section? –Throwawaytv 17:57, November 6, 2011 (UTC)
I feel that a few quotes can be incorporated into the article as details of traits instead of having 10 quotes for each episode the character speaks in in one section... but whatever, I guess it's your call... Flying High talk contrib 21:29, November 6, 2011 (UTC)

Yup, your way does sound better. Definitely should go in the style guide. –Throwawaytv 21:35, November 6, 2011 (UTC)
Quotes Section
Throwawaytv said it would be okay to add a quotes section to character pages, (because the episode pages have them) so that's what I decided to do. I don't really see what's wrong with it (especially with an active wiki community like this one). Theevina • talk 18:10, November 6, 2011 (UTC)
Its funny how you talk about love and tolerance and friendship...
When you seek neither and are the most intolerable person on this entire wiki =} —Preceding unsigned comment added by 86.179.197.76 (talk • contribs)
No, not really. Just because someone disagrees with you doesn't mean you have to call them "intolerable", and I could say the same exact thing for you. And also, anytime I have said anything rude that I feel I'll regret, I actually apologize while saying it. So please, don't waste my time posting on my talk page if it's going to be something rude and annoying that I feel can't help me in the future (even then, it doesn't have to be rude). P.S., you posted your section in the wrong area. ;) Flying High talk contrib 01:27, November 9, 2011 (UTC)
By the way, it seems you were banned for harrassment. Way to help your argument. Flying High talk contrib 01:29, November 9, 2011 (UTC)
No idea what you're on about, I'm still here. So all you've said is that you say rude things but apologise straight after? Yeh, thats not the way things work, no in real life anyway, so we can take comfort thatbyour lack of real-life experience attributes to you being a shutin, so the real world doesn't have to deal with you. You make the most insidious and demented comments on pages, not speaking solely for myself here. Should you change? Yes. Am I going to help you? No, stay sad.
You don't have the same I.P. Keep on harassing me and calling me a shut-in (even though I go to school for 5 days about every week... doesn't make any sense). How do I make "insidious" and "demented" comments (betting you used a thesaurus for that)? Just... enough, I'm tired of your shenanigans. Get off my talk page, especially since you aren't even CLOSE to right. Flying High

talk

contrib

18:07, November 25, 2011 (UTC)
You should remove Pinkie Pie from S3 then
Quote from http://www.equestriadaily.com/2011/09/third-season-confirmed.html?m=1

"I do Silverspoon, the little sister pony, and I do all of the singing for Pinky Pie..." – I see no difference between Pinkie Pie and Silverspoon here. So, if you think that was only a general statement, you should remove Pinkie Pie from Season 3, too. Linneer 22:37, November 22, 2011 (UTC)
Pinkie Pie is a main character. Silver Spoon is a supporting character. Lord of Shadows Words mean nothing! 23:22, November 22, 2011 (UTC)

We should though, shouldn't we? I mean, it's obvious she'll appear, but it's not confirmed, right? Flying High

talk

contrib

23:26, November 22, 2011 (UTC)
In addition, if it would depend on whether it is a main character or a supporting character, there would be no reason for leaving out the rest of the six main characters. Linneer 23:38, November 22, 2011 (UTC)

Linneer, that counts as speculation. Who knows? Maybe season 3 will just be Pinkie and Twilight. Lord of Shadows Words mean nothing! 23:42, November 22, 2011 (UTC)

I don't quite understand why Pinkie doesn't count as speculation. What, if it turns out that Chan-Kent is voicing Silverspoon and not Pinkie? Linneer 00:10, November 23, 2011 (UTC)

Concerning the "Spoon vs. Pie" debate, please refer to the message below. As it says, I will be doing some research and come to a solution soon. Lord of Shadows Words mean nothing! 00:14, November 23, 2011 (UTC)
I guess saying only Pinkie counts as speculation. Let me check some things, and I'll come back with a decision. Lord of Shadows Words mean nothing! 23:40, November 22, 2011 (UTC)
Rarity
Where should I put the information of her parents. I did not see anything about Family and Friends onky in the Introduction.
Orion001 20:13, November 23, 2011 (UTC)
They're mentioned in the History section. Flying High

talk

contrib

20:16, November 23, 2011 (UTC)
I removed Season 3 from Pinkie Pie and edited Magic is Friendship. Because some user wrote nonsence. And I should listen to the adminitrator more often. I never get any fun on this site. :(
Orion001 20:23, November 23, 2011 (UTC)
Well, I'm not an admin. Good job taking care of vandalism, though! (sorry for the late response) Flying High

talk

contrib

17:56, November 25, 2011 (UTC)
Image formatting
Please avoid the following formatting:
Paragraph breaks should not be sandwiched between two images. –Throwawaytv 07:02, December 1, 2011 (UTC)
Gotcha. Flying High

talk

contrib

02:25, December 2, 2011 (UTC)

Just stopping by to say that your speculation on Scootaloo makes a lot of sense. If she is indeed an orphan I wish they would address that in the show (probably too depressing for a topic, though. Maybe they could just say that she doesn't know where her parents are, or something like that) it would allow the writing staff to tackle a hard issue in today's world and gain some credibility among all the news outlets. Just saying Neji666 08:39, December 31, 2011 (UTC)
(GASP)
Did you makke that video yourself? I'ts Amazzing!!!!!!!!!!!!!
Phinabella123 21:53, January 6, 2012 (UTC)
one more thing
How do you change you signiture?
Phinabella123 21:55, January 6, 2012 (UTC)
Congratulations!
I noticed no one had congratulated you yet, and I didn't think that was right. So, congrats on achieving admin! I look forward to working with you. :) -- This is Jonny Manz, signing off! 04:03, January 7, 2012 (UTC)
Thanks! Congrats to you too! Flying High

talk

contrib

04:04, January 7, 2012 (UTC)
Baby Cakes Revert
I recently added some trivia to "Baby Cakes" which you reverted. The item was: "This is the first episode in which different subtypes of Pony (Earth Pony, Pegasus, Unicorn) are shown as being in the same family." You say it's not really trivia. But I would argue it is significant. Until that episode, there was a lot of strong evidence to support the theory that Earth Ponies, Pegases, and Unicorns were distinctly different races, possibly unable to inter-breed. "Baby Cakes" completely obliterates that theory once and for all. I think it's at least relevant enough for a mention.
Can I convince you to change you mind?
Sephalon 06:06, January 15, 2012 (UTC)
Trivia usually refers to something not noted/obvious. It's pointed out in the show how they're of a different type of pony. I'm not really good at explaining things, sorry. Flying High

talk

contrib

23:17, January 15, 2012 (UTC)
Placeholder names policy update
Hi Flying High! After the recent discussion the placeholder name policy has been updated. Now admins of the FiM Wiki are able to create polls for names for the list of ponies on http://www.reddit.com/r/listofponies. If you don't have a reddit account, you can register in seconds by simply providing a username and a password. You can then message any of the current moderators of /r/listofponies to gain moderator rights. You can then hold polls for placeholder names. Once we get a sizable amount of polls I'll get the word out and hopefully people will come to suggest names and votes. In the meantime feel free to suggest names on polls that other admins have created, but please do not suggest names on your own polls because they will be marked differently from other nominations which will give them an unfair advantage.
Please help populate the polls quickly so everyone may be satisfied with the placeholder names. –Throwawaytv 18:54, January 31, 2012 (UTC)
Registered! My username is Gleeky. Flying High

talk

contrib

15:45, February 2, 2012 (UTC)
Protection
Don't protect pages just because you can. Protection should only be used against spam or vandalism, or pages that should only be edited by admins. The luxury of protecting your own personal page may be harmless, but that's not the intended use of page protection. –Throwawaytv 09:56, February 10, 2012 (UTC)
Banned
Why did i get banned? AzureAzulCrash 13:23, April 7, 2012 (UTC)
Banned again
Why did i get banned for using (heart) to express myself? PLEASE unban me, PLEASE Azure Azul Crash 23:43, April 28, 2012 (UTC)
Untitled
hi - —Preceding unsigned comment added by Haleighbop12 (talk • contribs)
Lapsed Admin Rights
Hi there Flying high, I was wondering if your gonna edit soon since you haven't done much since April 28th marking you at 47 days. Please reply soon for an answer. -  
Zeiluse Talkpage 
05:29, June 14, 2012 (UTC)
Yeah, I think my admin rights should be lasped. Unfortunately, I'm not active on this wiki anymore, for whatever reason, but I hope that sometime in the future I can actively edit again and earn my admin rights again. Flying High

talk

contrib

18:50, June 16, 2012 (UTC)
Blog
May I delete User blog:Flying High/Tips on taking good screenshots? It is pointless now because nearly all of the images have been reuploaded and renamed - updating the links would be historically inaccurate because they would no longer show the images you were questioning. Thanks, ~Bobogoobo (talk)
04:09, October 3, 2012 (UTC)
Sure. Flying High

talk

contrib

04:35, October 30, 2012 (UTC)