Got any problems, troubles, conundrums, or any other sort of issues, major or minor, that I as a good friend can help you solve?

gives you a thumbs up with one hand and the ok sign with the otherHarkat (talk) 19:17, October 5, 2012 (UTC)
I need to talk to you about something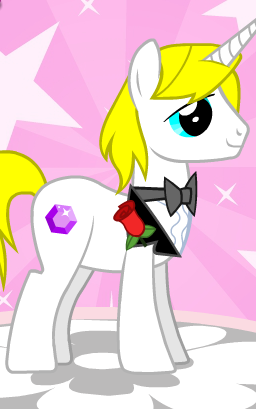 I think it's cool that your an animation student. I have an occupation too! It's designing. It's a little girly but It's worth it. It's my occupation. Yours is cooler and better. Talk to you later bye.
Handsome Brony (talk) 22:45, October 18, 2012 (UTC)
 :(
:(  

  14:04, October 27, 2012 (UTC)
Big 23
Can you please leave a message on his talk page saying that you have blocked him indefinitely for the vandalism. Seeing his message on my talk page makes me think that he may not understand the bock reason. Teyandee (Talk)Teyandee 04:10, November 9, 2012 (UTC)
Images
I couldn't find the option to rename them.What day is it? What3e4gbvhp -[;41/mjk,*/ 14:05, November 10, 2012 (UTC)
Abuse filter
Thank you very much for noticing the abuse filter's mistaken blocking of me and undoing it (I had tried to contact an administrator right after it did that, but it wouldn't let me even though it said I could)! I'd like to make the edits I was trying to make when it blocked me; can you tell why it thought I was vandalizing? 64.118.122.93 14:27, November 15, 2012 (UTC)
It's not fair!
Why am I not included in chat? It's just not fair!!!
Yalo-Rhi
Wuz up
HI! what's up have u seen the latest ep of my little pony? —Preceding unsigned comment added by Markmossing (talk • contribs)
Recent Spammer
Thanks for taking care of that troll.
Juan Brony Bro
13:38, December 6, 2012 (UTC)
Hey sorry about user Furry Ferret's profile I didn't know I wasn't aloud to edit other user pages and she is my girl friend so she had asked me to I won't do it again now that I know - ♫♪ Bronymon ♫♪ - 01:56, December 17, 2012 (UTC)
okay.
hi
(
talk
) 16:48, December 25, 2012 (UTC)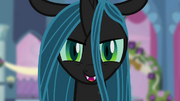 Sandbox page
Hello; are you still using this page? If not, it would be better to delete it so duplicate cleanup doesn't need to be done when things are changed on the mainspace page. Thanks, ~Bobogoobo (talk)

04:13, December 26, 2012 (UTC)
Hi I'm new here want to be my friend18:48, December 29, 2012 (UTC)186.117.3.190
Happy 2013, Kinrah!
Wishing you all the best in the New Year!
Yours truly, Steph physarum


To each and to all. --Kinrah (talk) 00:48, January 1, 2013 (UTC)
Happy Birthday Kinrah!
I hope you have a wonderful birthday today Kinrah! This is UglyTurtle, Signing off. 01:17, January 4, 2013 (UTC)
Hey,I was wondering about my chat ban.It was said to be over on 1/15/2013,but as of current,it is 1/17/2013.Do you know if I need to contact the person who banned me?Any help would be appreciated!HetareItalia (talk) 12:49, January 17, 2013 (UTC)
I saw your message in Reversalmushroom's talk page so this question came to my mind. Are Image Controllers allowed to backseat mod in image related topics cause I do it all the time. The Americanized Brony02:48, January 30, 2013 (UTC)
Thank you very much for informing me about Ms. Peachbottom
Chat ban
Kinrah, Please let me back on.
Corey Sledge (talk) 17:50, February 9, 2013 (UTC)Corey Sledge
Regarding the allusions page
Hey pal, just came by to say that I read about the changes you made to my edit at the List of allusions page, regarding the episode Luna Eclipsed.  Not to sound condescending or anything, but I had researched the holiday Halloween before I added that little piece of information regarding the similarity betweeen the origins of Holloween and of Nightmare Night. Just saying, next time I would appreciate a heads-up, I would like to be informed in time so that I can give proof of my claims.
Sorry if I was a bother to you! Just defending my claims is all, and I thank you for the concern. YggdrasillLaufey (talk) 18:54, February 17, 2013 (UTC)
Forgot
I forgot to add a FANMADE prefix. (note to self: Save picture on with the FANMADE prefix instead of using the more options)I rather listen to reason rather then listen to nonsense 01:41, February 19, 2013 (UTC)
Thanks!
Hah, thanks for fixing my fix and the laugh! I'll admit, I laughed pretty hard at that edit summary, lol.  Food
Foodbandlt  03:42, February 19, 2013 (UTC)
Hello there!
Hello there. i am new around here,and was wondering when i would be able to post images to this wiki. —Preceding unsigned comment added by Spyro1996 (talk • contribs)
Inactivity
Just here to say that you are in the "45 days, less than ten edits" rights lapsing area, thanks. The Americanized Brony15:20, April 20, 2013 (UTC)
Juicy Fruit
Thanks for the reply. I should definitely have checked for the previous discussion, and now that you point it out, the mane style is indeed different and Rainbowshine style. My mistake. I'll go back to doing things that I'll mess up less (like large JavaScript programs) :P. ~Bobogoobo (talk)

08:24, July 2, 2013 (UTC)
Muscian
AJ has played a instrument, isn't that enough, or do we just more evidance? AJ played a fiddle and Pinkie borrowed a hermonica.
OctaviaMelody1995 Talk
Wich subject
What subject were you talking about yesterday? I can forgive it if you say it
Yo man
You are the one religiously trolling by banning me for posting a song. Wow man. Come on. ManOfCentury (talk) 19:53, August 24, 2013 (UTC)
Violation of COPPA
Hello Kinrah, we have a user who is in violation of COPPA, and she wasn't exactly listening to the moderators' warnings today in Chat, after several warnings that were given to her. 
Lunie Woonie! (talk) 17:57, September 1, 2013 (UTC)Lunie Woonie!
admin art
Hi kinrah, I'm gonna make a drawing of all the admins. It become an oc drawing so can I get you oc I need them for the drawing. If you have no oc is that not bad you can use one BACKGROUND pony if you want and If you don't wanna a drawing with you can you say that on my talk page... From magic love
and can you give you oc/BACKGROUND PONY on my talk page please?!?
Why?
Cuddlefan: Why did you do this? —Preceding unsigned comment added by Cuddlefan (talk • contribs)
Princess Twilight - Part 1 transcript
Re: This: For consistency in that case, shouldn't we also not transcribe the animatic there, since even though it's closer to the finished product than the script is, it also isn't necessarily 100% indicative of the finished product? (7)6(four) (talk) 10:26, November 2, 2013 (UTC)
User rights
i want to be a moderator please its not fare specffied did. —Preceding unsigned comment added by Icecreamxwolf (talk • contribs)
Gallery migration
Just to let you know, I have already created mane 6's Season 3 index boxes a long time ago, they are commented with tags in their respective galleries. Xeoxer (talk) 14:07, November 16, 2013 (UTC)
Will do like midlew. Ren the God of Humor, fellow My Little Pony fan, at your service. : ) -Rtgoh1