Thank you for contributing!
Please have a look at the beginner's guide if you are new to editing wikis. The contribution guidelines and the wiki overview will help you find out about this wiki's policies and conventions. If your edits are undone, please discuss the change on a talk page with the other contributors.
Need help? Stop by the forums, where you can get in touch with the community. Feel free to contact me or a different administrator for any reason. On talk pages, it is helpful to sign your name after your message.
The recent changes will keep you updated on new edits to the wiki and help you stay updated with the latest blog entries and forum posts. If you want to test something out, you may create your own sandbox or use the global sandbox.
Thanks again, and have fun editing! -- Jonny Manz (Talk) 03:56, August 3, 20166.215.136.141 22:02, September 1, 2012 (UTC)I respect your opinion of RD being your lest fave and AJ being your fave although Dashie is my fave AJ is too
Incitement
Per "There are about 5 hater comments there right now and we need to really balance it.": Do not encourage other users to start writing hate comments about other ponies. Teyandee (Talk) 11:35, August 19, 2012 (UTC)
hi there!
you know applejack is your favourite pony right? well she is my favourite too!
she is so friendly, sweet and honest. I also like her sister applebloom too.
signing off cadance1000coraline!
hi there! this is cadance1000coraline here again and I am going to give one of my favourite applejack and twilight pictures to you because you like applejack and twilight.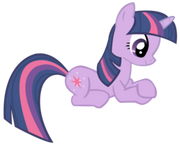 Hi Leaf Shade! I really like Applejack, too. The best of the mane 6, in my opinion(if you didn't know that already). I think it's really cool that you post a lot of comments and links on Applejack's page. Good job for being such a devoted fan!!! -Powerstar89 PowerStar89 (talk) 13:14, August 31, 2012 (UTC)
Great Job!
LOL, just wanted to say how awesome you are! your very positive even when annoying users claim you aren't. And you are continually spreading the AppleJack love. Keep up the good work!71.183.204.217 20:32, September 5, 2012 (UTC)
Duplicate images
As I believe I've said before, please don't upload duplicate images. There is no reason to upload a resized image when the original can be resized easily with the wiki software and provides a better image when the full version is viewed. Thanks, ~Bobogoobo (talk)
02:32, September 13, 2012 (UTC)
Question about an image
Why did you label File:FANMADE Applejack leaping like a badass, cropped.png as FANMADE? Simply cropping an image does not make it fanmade, so if that's all you did, I'll rename it. You call it a vector on your user page, but I'm not sure you know what that means :P. Thanks, ~Bobogoobo (talk)
11:32, October 14, 2012 (UTC)
No problem, just trying to keep the file namespace organized, and thanks for considering it. This depends on what kind of editing you did; see Help:Screenshots#Image editing for what is okay to do without being fanmade. What do you mean "turned the image over and over"? ~Bobogoobo (talk)

21:06, October 14, 2012 (UTC)
Descriptive file names
Hi, Leaf Shade! When uploading images to this wiki, could you give them descriptive file names. Fanmade content should have the prefix 'FANMADE' in the name. A useful blog found here can give you a rundown on what is expected of files when they are uploaded to the wiki. Acknowledging and doing this helps save time for the Image Control and Admins who have to rename them! -- Ozuzanna (Talk) 10:44, October 31, 2012 (UTC)
Will do! And sorry. Forgot. XP Leaf Shade (talk) 10:48, October 31, 2012 (UTC)
Hey Leaf! Just wanted to say 'hi' one last time. Enjoy Season 3! ~ PowerStar89, or "
PowerStar89
(
talk
) 23:40, November 14, 2012 (UTC) " XD
I have more edits than you, how great is that?!
PS. Dashgirl's birthday is on the day that "Just for Sidekicks" airs, and I will be including you in a birthday poem that I'll write for her, if that's okay with you...
Filly Please (talk) 13:20, January 5, 2013 (UTC)Filly Please
You're profile page is blank...
Filly Please (talk) 07:47, January 15, 2013 (UTC)Filly Please
Mind editing your comment that says "second sentance, not cool", please?
Filly Please (talk) 12:13, January 18, 2013 (UTC)Filly Please
Happy birthday!
Hi Leaf
It´s been some time since I last talked to you, but I hope everything is great with you. :) Anyway, I just wanted to say happy birthday to you, and I hope that you´ll have a awesome day and that you get some cool birthday gifts. :D
I hope to see you around during season 4. :)

FlameStar101 Talk 05:31, August 29, 2013 (UTC)