Hello, Im Velvet Remedy. Nice to meet you.
Thank you for contributing!
Please have a look at the beginner's guide if you are new to editing wikis. The contribution guidelines and the wiki overview will help you find out about this wiki's policies and conventions. If your edits are undone, please discuss the change on a talk page with the other contributors.
Need help? Stop by the forums, where you can get in touch with the community. Feel free to contact me or a different administrator for any reason. On talk pages, you should sign your name after your message.
The recent changes will keep you updated on new edits to the wiki and help you stay updated with the latest blog entries and forum posts. If you want to test something out, you may create your own sandbox or use the global sandbox.
Thanks again, and have fun editing! TheodoreRowy (talk) 15:29, May 28, 2013 (UTC)
Hey Pinkie Pie! (can I call you like that?) How are you doing?
Guestbook
Feel free to just whack your signature here and post how you view our friendship.
Firat! Also, you're Sis, 'nuff said about our friendship.  

The Candlekeeper

 

talk

      00:19, October 14, 2013 (UTC)
I need to talk
Hey, I really need to talk to you... It'll involve some questions and you'll have to answer truthfully... DerpyHoovzzz's Profile and Talkpage 04:29, August 9, 2013 (UTC)
Quick talk
I just read the old blog about your change of Users. I won't bring it up if you don't want me too, but I am simply curious why you did so. If you don't want to share, that is purrfectly fine with me. Have a good day Velvet. Also, if you consider yourself my friend, then feel free to leave a signature on my user page.
Ms. Black Ops talk  19:04, August 13, 2013 (UTC)
Something I made for you
Yeah I kinda screwed up, but here you go.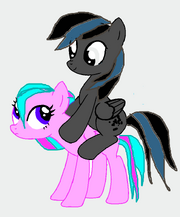 Autumoasis
talk
15:32, August 15, 2013 (UTC)
i made something
made this for you hope u like it
my sig :)
HI!
Hello, Velvet.
Mobile Task Force Unit: Nine-Tailed Fox has entered the Facility (talk) 07:30, August 30, 2013 (UTC)
Regarding your army
Velvet, us Decepticons are a proud race, we will not indulge ourselves into joining your army. This war is madness and pointless. Decepticons! Transform and rise up! (Leader Starscream (talk) 01:47, September 22, 2013 (UTC))
If that's the case then...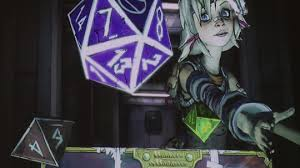 Blogs
Please don't make harassing blogs to make other users look bad. Thanks, – Ozuzanna 16:36, September 30, 2013 (UTC)
Sorry, I missed a word when typing it, was an accident. Won't happen again. Velvet Remedy (talk) 17:39, September 30, 2013 (UTC)
Fanmade images
When uploading fan art to the wiki, please make sure you give images a descriptive file name with the prefix "FANMADE". This helps distinguish official material from fan labor. Thanks, TheUltimateH4M Talk 11:56, November 5, 2013 (UTC)
Yep, I know. I'd rather make sure they uploaded first then rename them. Velvet Remedy (talk) 12:06, November 5, 2013 (UTC)
You can rename them yourself on the Special:Upload page (or even by renaming them on your computer) before uploading, it's easier to do this so your images don't have to be moved.

The

Ultimate

H4M

Talk 12:09, November 5, 2013 (UTC)
Message from Jimi
hi de its jimi caleb was wondering if u got a new facebook account and i was wandering if u wanted to play a game message me on xbox if u get the chace ow and allso do u like this SWAG
I'm rarely on my Facebook and I can only connect to live some nights. ((User:Velvet Remedy/sig))